Return to Headlines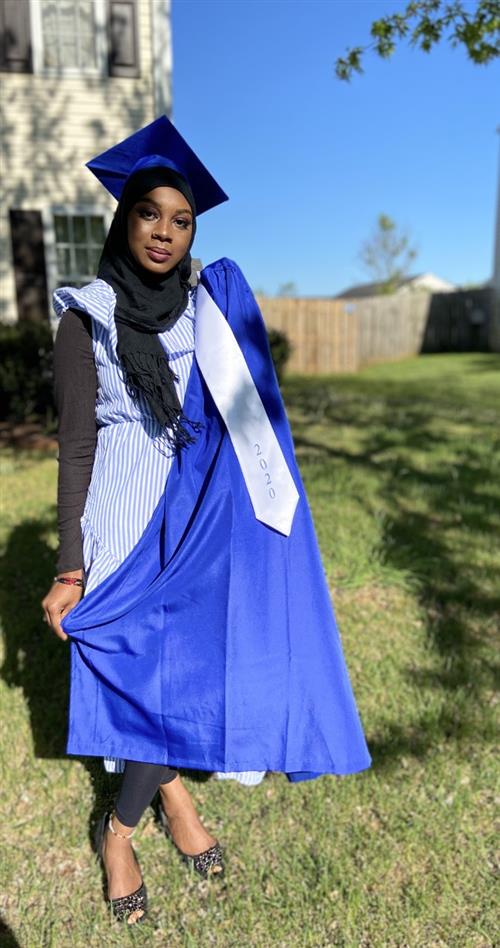 Janeeta Mamane doesn't wait for opportunities to come to her, she makes things happen. The Middle College at Bennett 2020 graduate left the school with a 4.2 GPA, more than 40 college acceptances and offers of more than $900,000 in awards and scholarships.
"I think what made me successful was my parents and the teachers at my school," said Mamane. "They really told me to just go for something and never be shy about any opportunity, no matter what others think."
"Janeeta is a model student whose dedication in service to others is unmatched," wrote counselor Stephanie Faison. "She always seeks opportunities that both serve and uplift the community and the diverse individuals by which it serves."
Mamane earned the high praise after serving as the vice president of the Service Learning Club and working with the Model United Nations program while also taking high school and college courses at the Middle College at Bennett.
"I really like volunteering and working in the community," said Mamane. "It's a lot of fun and a great way to use my time."
Mamane enjoyed the work she was doing, but she also saw a need that wasn't being met. Her senior year, she founded the Islamic Female Youth Group in Greensboro.
"Many people from my country live in Greensboro and I felt I needed to do something for them, so they don't get lost and can meet other girls like themselves," explained Mamane.
While giving back, Mamane also worked diligently in her classes. She decided to attend the Middle College at Bennett for the opportunity to earn college credit while still in high school.
"My time at Bennett just taught me that things are going to get hard, but I just need to keep working and never slack off, because it will get easier," she said. "Also, don't be afraid to ask for help."
Mamane will begin her next challenge, the pre-med program at UNC-Charlotte, in the fall.