Return to Headlines
Eddie Fuselier Named GCS Volunteer of the Month for January 2019
Eddie Fuselier Named GCS Volunteer of the Month
Florence Elementary receives a memorial garden honoring teacher assistant thanks to beautification committee chair
­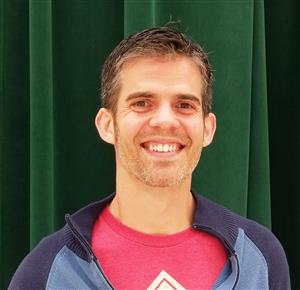 Greensboro, N.C. – When Eddie Fuselier's oldest of two daughters became a student at Florence Elementary in 2013, he began volunteering to help beautify the school's campus. As the Florence Elementary Beautification Committee Chair, Eddie spends countless hours creating a serene atmosphere for students, staff and families. He was named the GCS Volunteer of the Month for January.
While thinking of ways to make the campus look neat, Eddie began cleaning up the Cowboy Courtyard so parents and families can enjoy lunch outside. With donations from local businesses, he purchased mulch, shrubs and colorful flowers. He also decorates the courtyard with seasonal items and coordinates assistance from members of the community.
Recently, Eddie constructed an exquisite garden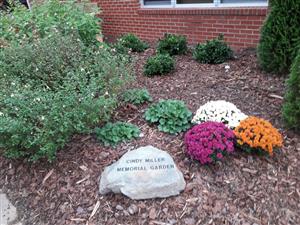 near the entrance in memory of Cindy Miller, a teacher assistant who passed away two years ago from cancer. The garden has various plants that attract butterflies and hummingbirds. He completed the garden with memorial stepping stones and a wooden bench. Students, staff and families enjoy the garden and reflect on a teacher assistant who was dedicated to helping others. During the school's Fall Festival in November, the garden was unveiled with Mrs. Miller's husband and children as special guests.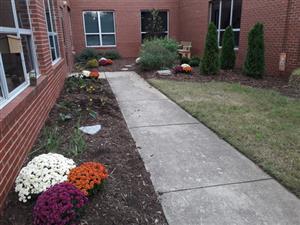 "Mr. Fuselier has been such a treasure to our school," says Tina Lipstreu, curriculum facilitator, who submitted the nomination. "He volunteers in the afternoons while his daughters are in ACES, on weekends and even during the winter break. We are so thankful for the time Eddie donates to our school," adds Principal Chiyanna Young.
As the GCS Volunteer of the Month, Eddie Fuselier was presented with a $50 VISA gift card, courtesy of Rice Toyota who has sponsored the program since 2013. During the month of January, his photo will hang at the district's central offices, Florence Elementary School and Rice Toyota Collision Center on Battleground Ave.