AG Explore Camp

ANNOUNCEMENT: Thank you for your interest in our inaugural AG Explore Camp. As of Wednesday, June 9, emails were sent out to all families who registered. Unfortunately, we were unable to extend invitations to everyone.

All campers will need to bring a signed Medical and Photo Consent form on the first day.

Some campers will need to bring a completed copy of this Medical Authorization for a Student at School form on the first day of AG Explore Camp if medicine needs to be administered.

Car Riders may download this AG Car Sign to place in your window each morning and afternoon.

This opportunity is available for rising fourth- sixth grade students who have been identified for AG or Talent Development services. Students will explore high interest enrichment topics in core content areas to develop inquiry and investigative skills. Camp sessions will be taught by certified GCS teachers who are completing their AIG licensure at Duke University. Capacity is limited to 120 students. Students will be selected to reflect a representation of each our elementary schools. AG elementary teachers will communicate registration procedures to all eligible families. If your elementary teacher has communicated that your child is eligible for camp, please click here to complete your registration request. After completing the form you may choose to receive an email receipt of your responses. Registration requests will be accepted until June 4, 2021. Confirmation of registration will be sent to selected students during the week of June 14 -17, 2021. Specific details for AG Explore Camp are listed below:

Dates: July 12-15

Time: 7:45am – 2:30pm

Location: Jefferson Elementary school

Cost: FREE

While registration is open to all schools, district provided bus transportation for the 2021 AG Explore Camp will be limited to the attendance zones for the following schools:

Guilford Elementary

Hunter Elementary

Jefferson Elementary

Joyner Elementary

Morehead Elementary (Transportation is only available for students who live in the Morehead district)

Murphey Elementary (Transportation is only available for students who live in the Murphey district)

Peck Elementary

For students from all other schools who are accepted for the 2021 AG Explore Camp, parental transportation will be required.

Read below to discover session descriptions or click here to download a pdf copy.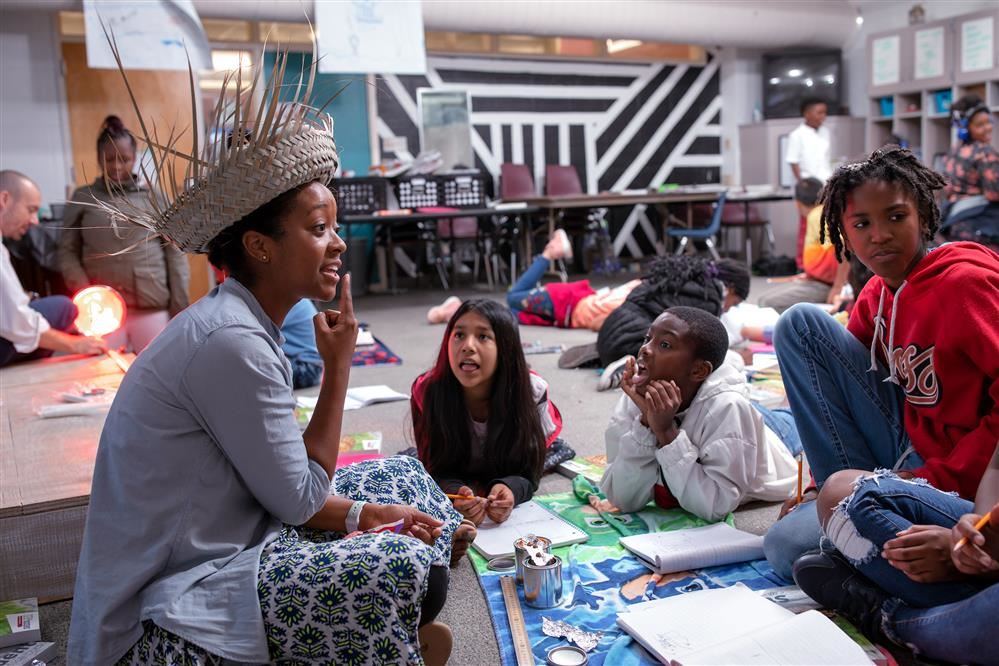 PLEASE NOTE: Rising 5th graders may select any combination of courses from both the 4th-5th and 5th-6th course offerings.

RISING 4th-5th GRADE MORNING (AM) COURSE OFFERINGS

The Game of Life

Are you ready to play the game of life? No this is not the board game, but this is very similar! You will randomly choose a salary, family size, house, and bills. You will use strategy thinking, financial planning, and problem-solving skills to successfully navigate through your pretend life. Some surprises may come your way such as a broken appliance or a flat tire on your car. You will need to problem solve in order to ensure that you have money for all the essentials in life. What are your needs versus your wants? You will see what you can purchase with your budget and the importance of planning out your investments. You will make a financial plan and research the best way to remain successful financially. Are you ready to take on the game of life?

Hope, Education, and Action

The overall goal for this course is to focus on a book study that will provide positive examples of how one can make a difference in their own lives and the lives of others. This book study will motivate students to do all they can to show the importance of high-quality education and empower them to take action in their community and the world to make their hopes and dreams come true. Students will understand the connection between ideas and actions, and how ordinary people can do extraordinary things, changing people's awareness throughout an entire country. Students will participate in a Day of Social Action at the end of the course. The book study will be centered around the book, Confessions of a Former Bully by Trudy Ludwig. The Day of Social Action will be to create a plan to start an Anti-Bullying Campaign for the upcoming school year.

How's It Lookin' in Your Neck of the Woods??

This unit will focus on weather patterns and how weather impacts our lives and environment. Students will be introduced to how weather impacts our environment and how meteorologists predict weather. Students will research weather patterns, have a virtual visit from a local meteorologist, and finish with a recording of themselves as meteorologists.

RISING 4th-5th GRADE AFTERNOON (PM) COURSE OFFERINGS

Disney Movies vs. Classic Fairytales

Have you ever wondered where Disney gets the ideas for their movies? Look no further than this class! We will be comparing and contrasting Disney animated movies to their classic fairytale counterparts. Students will explore the different elements of fairytales and get to write one of their own.

Express YOURSELF!

Let your creativity flow through art! In this course, you will be able to express yourself through various art mediums while learning about various artists and their art mediums. By the end of this course, you will take a walk-through of our personal art gallery.

Outta' this World

Are you ready for an outer space experience? This camp will focus on space exploration. We will take a deeper look at the unique characteristics of solar bodies and the experiences of astronauts in space. Our course will create some of astronauts' infamous "in the sky" meals and build our own rockets! Buckle up and get ready for blast off.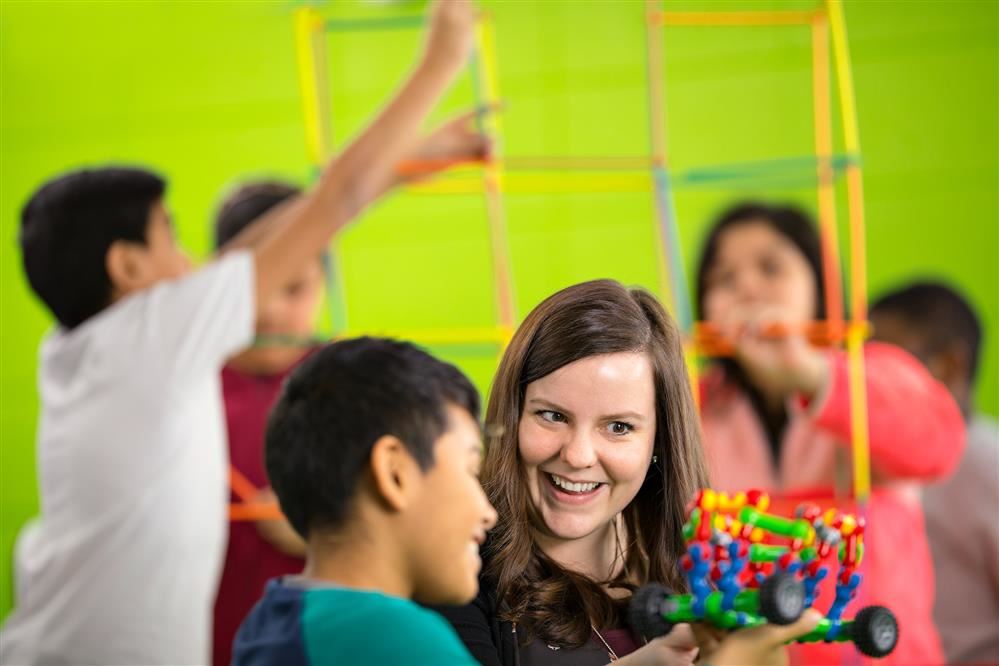 RISING 5th-6th GRADE MORNING (AM) COURSE OFFERINGS

Sports Franchise Development

Do you love a sport so much you want to create a business out of it? Sport franchises make up a billion-dollar industry with economic and philanthropic value to their targeted audiences. Come build your own franchise as you use problem-solving skills and strategic decisions to select your players, create a team name and logo, implement franchise rules, and market your league among competitors. Build a brand that fans can be passionate about. Promote sportsmanship and philanthropy for your community and become an entrepreneur who understands the sports franchise market. Love the game and love the business.

World Mythology Smackdown!

Could the goddesses of ancient Egypt take down the goddesses of ancient Greece? Who would win in a face-off between Ra and Loki? Thor and Ares?? Ah-Puch and Hades? Learn about the polytheistic belief systems of ancient civilizations such as Mesopotamia, Egypt, Greece, China, Mesoamerica, and more. We will design trading cards, make mythical mini movies (think TikTok!), and imagine what Twitter feeds might look like if gods and goddesses joined social media. (Would the trolls actually troll? Would Hermes suddenly be THE most important god?) You'll have to sign up to find out!

This Class Will Make You SICK! 

Learn about the world's deadliest plagues, pandemics, viruses, and more! In this class students will learn about the science behind infectious diseases as well as how scientists, governments, and organizations work to help prevent, treat, or cure them.

RISING 5th-6th GRADE AFTERNOON (PM) COURSE OFFERINGS

Cultivating Change

Step into a world so different from yours as you discover the diverse culture in Seedfolks. You will investigate the country that speaks to you after we read the book. Finally, you get to choose a place in your own community to revitalize in order to create a space to unite different cultures. After calculating and designing your space, create a presentation to convince the city commissioners to accept and implement your project.

The Amazing Race

We are bringing the excitement of The Amazing Race to you. Students will learn through participating in challenges, visiting multiple countries, and completing mathematical calculations based on the tasks provided. Students will embark on a journey around the world, taking in information about their host countries while competing in mathematical challenges, roadblocks, and potential U-turns. Students will compete through each of the four legs of the race until crossing the finish line to determine the winner!

One Day the World Went Silent

Over 5% of the world's population has a disabling hearing loss. In the year 2050, it is projected that one out of ten people will have disabling hearing loss. In this course, we will journey through the ear and discover how sound travels from the outside world, into the ear, and produce the sound that is heard. We will explore the causes of deafness, the different types of deaf disabilities, and how to communicate with those who are deaf. At the end of this course, you will be able to say, "Hello", "How are you?", "My name is…" and "What's your name?".