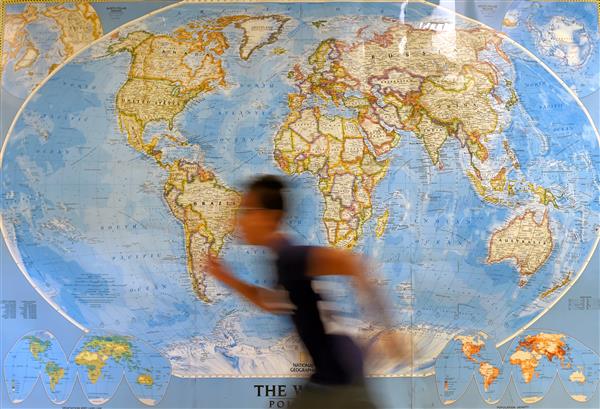 Transition Team Recommendations Shape Strategic Plan 2022
On day 55 of her first 100 days, Superintendent Sharon L. Contreras announced the members of her transition team, an impressive list of local, state and national advisors to analyze school and district performance and make recommendations for improvement.

The team's recommendations assisted the superintendent in shaping GCS' next strategic plan. Chancellor Harold L. Martin of North Carolina A&T State University and Superintendent James G. Merrill of the Wake County Public School System in North Carolina have agreed to serve as the voluntary co-chairs of the transition team.

Dr. Elizabeth "Betty" Molina Morgan, president and CEO of The Morgan Education Group, former executive director of America's Promise Alliance's Grad Nation Campaign and the 2010 National Superintendent of the Year, served as the team's facilitator.

The transition team includes more than 80 individuals with a wide range of perspectives as well as deep knowledge of K-12 education, GCS, the local community and the state. Contreras announced the members of her transition team after hearing from thousands of parents, students and community members during Listening and Learning Sessions, community events and meetings, and school visits.

"GCS is at a pivotal point in its history, with a new leader, a school board in transition, 40 low-performing schools and increasing competition for our students," said Contreras. "Not only do we have dedicated parents, local educators and community members serving on the team, but also national experts who have managed multimillion dollar budgets, demonstrated skill in logistics, customized instructional frameworks for school districts across the country, authored nationally renowned books and more."

In addition to acclaimed experts in education and other professions, team members included representatives from local colleges and universities, the faith community and philanthropic organizations.

"I am grateful to the board, staff and community of Guilford County Schools for their willingness to have some very real conversations about where we stand as a district and what we want to see for our children," said Contreras, noting that the time invested was "invaluable" in shaping her understanding of the district.

The Transition Team worked in subcommittees using online tools, focusing on four key areas:

Student Achievement will make recommendations to improve academic achievement at all schools and advance learning opportunities, particularly for those students who have not yet had access to or achieved the level of success needed to attain meaningful career and college opportunities.

School Choice, Equity and Excellence will work to expand options and access to innovative programming and schools, create equitable and excellent schools and choices for all families across the county. It will also work to maximize facility use and streamline transportation costs.

Talent Development will work to increase organizational and school capacity to attract, develop, inspire and retain top talent.

Organizational Effectiveness for Optimal Learning will identify school and district facility and operational needs, improve operational efficiencies and develop recommendations for addressing capital needs.
Meet the Transition Team
More information on the team leaders, as well as subcommittee co-chairs:

A complete list of team members:

GCS Newsbreak about the Superintendent's Transition Team:
Important Links
Strategic Plan 2022

Transition Team Report: Executive Summary

Transition Team's Full Report