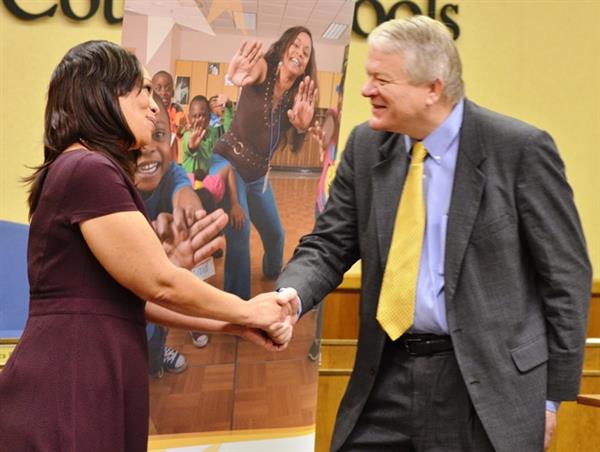 I. Governance Team: Guilford County Schools' Board of Education
In order to ensure that the district has an intense focus on meeting the needs of all children, the Board of Education and superintendent of schools must develop a trusting, positive, collaborative and team-oriented relationship.

These relationships must be established with each Board member and the Board of Education as a whole.

Most importantly, we need to develop shared goals and a strategic focus on improving student learning, particularly for those who have not yet experienced academic success.

During my plan of entry, I will work with the Board of Education to discuss issues and matters of governance, management, core values and beliefs, the structures and policies guiding our work together and how we can advance a student-focused agenda of reform and continuous improvement in our schools and at the district level.