CADD: The Building Blocks of a Young Architect
Sequence of classes for

CADD - Architecture

No Prerequisites

1. Drafting I

2. Honors Drafting II Architecture

3. Honors Drafting III Architecture

4. Advanced Studies Architecture

or

Work-Based Learning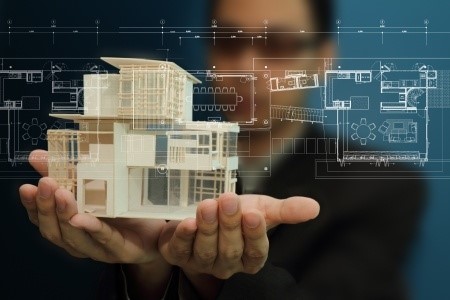 Does your child love to create through drawing or building? Do they sit for hours constructing creations with Legos or creating their own world on Minecraft?

Is there a noticeable focus on the details most others pay no attention to? If so, you may have the makings of a young architect on your hands.

A career in architecture can be a lucrative one, as it combines the passion to create with the practical skills to solve meaningful, real-world problems.

These courses are taught by Ms. Kimberly Osborne.

Please click here to visit her webpage

Visualize the Future

Architects have the ability to think abstractly about the potential solutions to a problem, visualize those thoughts in order to create useful outcomes, and determine the best way to complete their tasks, no matter how big or small. Although the creative side of a young architect is inherent, the practical skills necessary to be successful in an architectural career are learned. Beginning architects should focus their education and training on certain curriculum to ensure they are prepared for their architecture jobs.

Focus Matters

Young architects should start their training in high school, focusing their coursework on math, including geometry algebra, and pre-calculus; as well as building and construction courses. If a young architect is in not a math whiz that should not be a deterrent to follow their passion for creation. A number of different career paths within architecture exist, some relying heavily on math and others focused on visualization, design, and/or construction. Classes in science and humanities and involvement in clubs/organization like Technology Student Association (TSA) will help a young architect refine the problem-solving and communication skills they will use when working on the job.

Learn to Create

No matter their career direction in architecture, future architects will need hands-on training in a variety of areas. CADD (Computer-Aided Design and Drafting) is the drafting software used in architecture to create "blueprints" of major structures like buildings and bridges. Engineers, surveyors, and architects all undergo training that utilizes CADD applications, commonly completed on their own or through technical training schools. Residential, mechanical, commercial, and structural drawing is learned through the use of 2-D drawing and 3-D modeling will help them see how they could have a true impact on the world around them.

Build the Foundation Today

Future architects who go through the proper CADD training establish a strong foundation for their future in architecture. Individuals can work each day designing and creating structures both big and small through the use of problem-solving skills and advanced CADD programs like AutoCAD, Revit, and Inventor. All these programs make up successful career in what they love.
Ms. Kimberly Osborne

Architecture and Engineering Drafting Teacher

Weaver Academy

Email: osbornk@gcsnc.com
Additional Classes to consider taking for Architecture Pathway

Project Management

Core and Sustainable Construction, Carpentry I & II

Heating, Ventilation, Air Conditioning I & II

Any Art, Design, or Business Related Classes