Welcome to Mrs. Hendrix's 4th Grade Page

---

A Little About Me...

I grew up in a small town outside of Philadelphia, PA. I have one older sister. She lives in Colorado and is also an elementary school teacher. I attended Guilford College in Greensboro. I liked it down here so much, I never left. I have been married for nearly 8 years. I have a 2 year old son, 2 dogs, and 1 cat. I LOVE animals. I even carry bugs outside. I enjoy watching movies; action and horror are my favorite. I'm a huge Harry Potter fan. I have read all the books, seen all the movies, and been to the "Wizarding World" twice. I have been teaching for a very, very long time and have taught 4th through 7th grade. This is my first year at Foust and I know it's going to be a great one.

---

Contact Information:

Email: hendris@gcsnc.com

School Phone:336-370-8155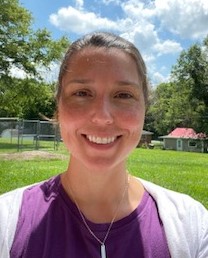 Canvas

Click here to sign in to your CANVAS page

Grambling University

Click below to learn more about our Homeroom Team University.