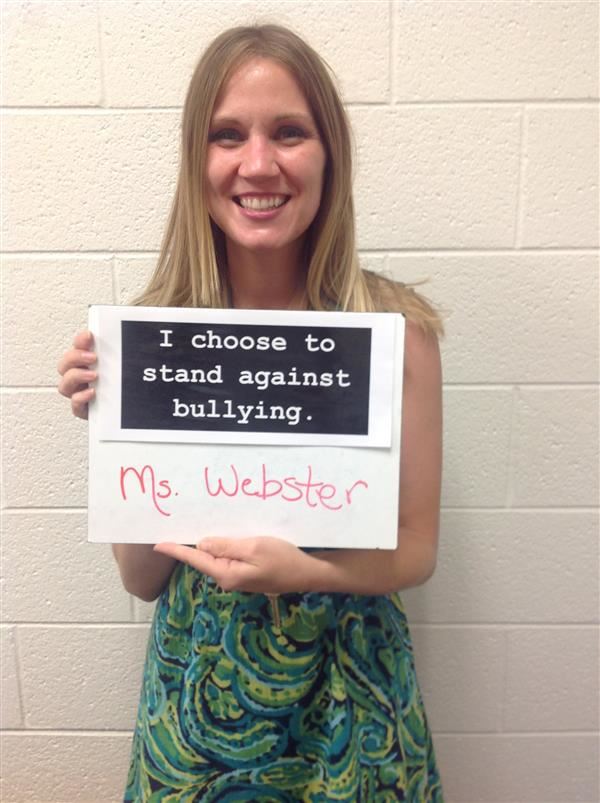 Phone: 336-545-3717
Email:
Degrees and Certifications:
MS Counseling, Post-Masters Certificate in Advanced School Counseling
Mrs.

Young

Hi Cougars! I am Mrs. Young, and for the 2020-2021 school year, I am the counselor for all 7th grade students, and for 6th grade students who have last names beginning with letters M-Z.

This is my 17th school year working as a school counselor! I have worked as both an elementary and middle school counselor. I grew up and live nearby in Rockingham County. I received my undergraduate degree, my masters degree, and my post-masters certificate in Advanced School Counseling all from UNCG. I am married and have two little girls. One of them was born Spring 2020 and the other is around two years old, so I stay very busy at home! Other than spending time with my family, I also enjoy traveling, hiking, and running. I enjoy working with students and am here to help navigate through middle school however I am needed!
Rising 6th, 7th, 8th, and 9th grade families – It's that time of year again already – time to start thinking about registration for 2021-2022 classes! The online registration window will be open from March 6 - March 14. During this time, students should select course requests for 2021-2022 classes in PowerSchool/NCEdCloud under the "class registration" screen. We've put together a few resources to help make this process easier for you:

Rising 6th grade Registration Newsletter - This newsletter contains information about registration and all of the Encore choices for 6th grade. It also has a link to an informational video you can view about the Kernodle school day, a school tour, and information about Encores.

Rising 7th grade Registration Newsletter – Make sure to check this newsletter out to find detailed information about course descriptions and how to select course requests in PowerSchool.

Rising 7th Grade Registration Information Video – This video contains detailed information about all the Encore classes, and also shows you how to enter your course requests in PowerSchool.

Make sure to check out the Counseling Canvas page for the most up to date information for students and families!

Academically Gifted Information -

To view the AG Parent Information Session click here (will open up a PowerPoint presentation).

To view the 6th grade AG Annual Plan click here

To view the 7th grade AG Annual Plan click here

To view the 8th grade AG Annual Plan click here

To view the first quarter AG newsletter click here

To view the second quarter AG newsletter click here

To view the third quarter AG newsletter click here

To view the fourth quarter AG newsletter click here

Families - please check out the Guilford County Schools Social Emotional Learning Activities for Families webpage here.

Please refer to the webpage here for information from the CDC on managing anxiety and stress in relation to COVID-19. There is a section specifically for parents on ways to support children as well.

Text from anywhere in the USA to text with a trained crisis counselor. Every texter is connected with a crisis counselor, a real-life human being trained to bring texters from a hot moment to a cool calm through active listening and collaborative problem-solving. All of crisis text line counselors are volunteers, donating their time to help people in crisis.

GCS Youth Crisis Hotline - GCS students in a crisis of any kind - anxiety, depression, abuse, suicidal thoughts, food insecurity, etc. - are urged to call GCS Youth Crisis Hotline at 336-332-7295 to speak with a counselor. The hotline is open daily from 7 AM to midnight. If it is an emergency, call 911.

National Suicide Prevention Lifeline - 1-800-273-8255 - The lifeline provides 24/7 free and confidential support for people in distress, prevention or crisis resources for you or your loved one, and best practices for professionals.